SR 111 Memorial 2
Panoramic picture of the Atlantic coast near the SR 111 Memorial Site at Peggy's Cove, Nova Scotia, Canada.
---
| | |
| --- | --- |
| Location | Peggys Cove |
| Motive | SR 111 Memorial |
| Area/ Country | Nova Scotia (Canada) |
| Photographer | Stefan Bracher 2012 |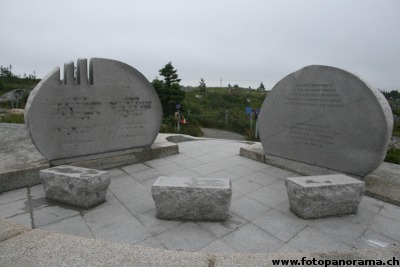 Two memorial stones with inscriptions in French and English remember the victims of the accident and those involved in the search and rescue operation.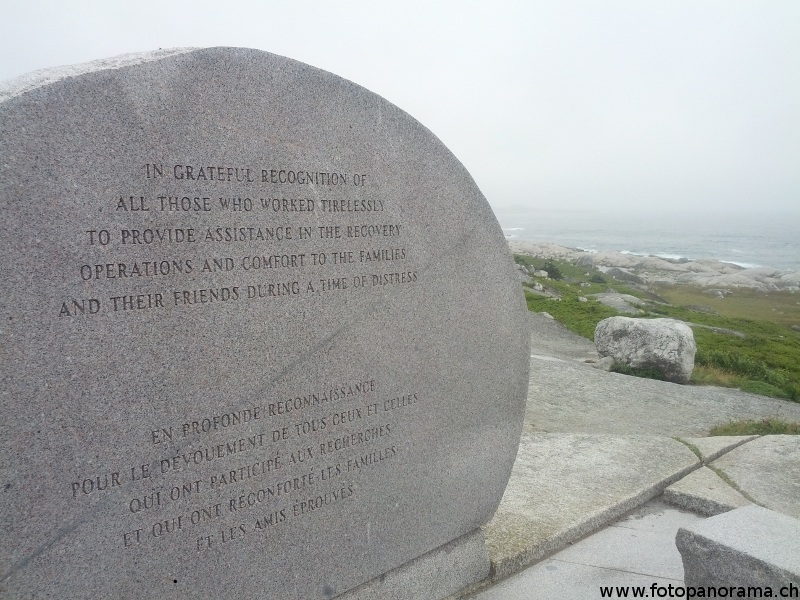 Remembering the search and rescue :
"In grateful recognition of all those who workted tirelessly to provide assistance in the recovery operations and comfort to the families and their friends during a time of distress".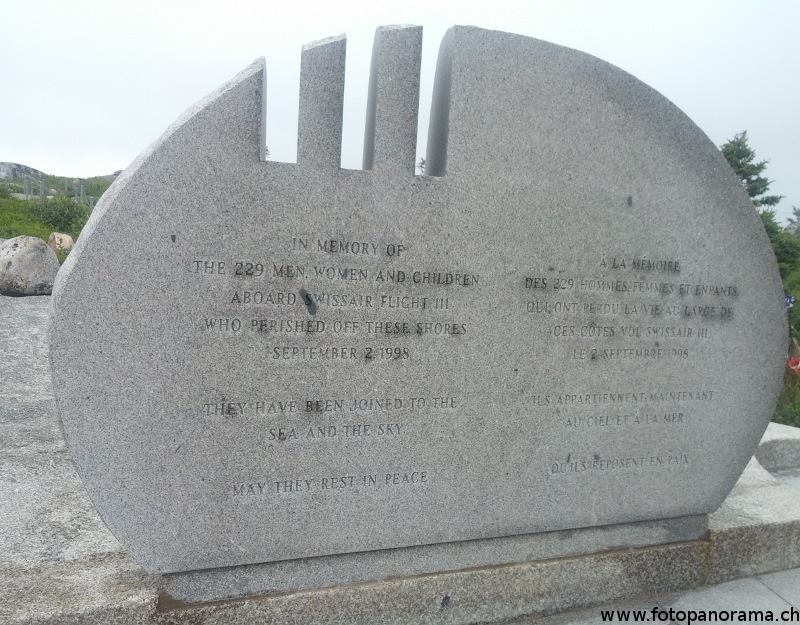 Remembering the victims:
"In memory of the 229 men, women and children aboard Swissair flight 111 who perished off these shores September 2. 1998
They have been joined to the sea and the sky
May they rest in peace"
---
/ Terms of use /
/ Nova Scotia (Canada) /